#ThankATeacherDay: A letter to my former teacher
Opinion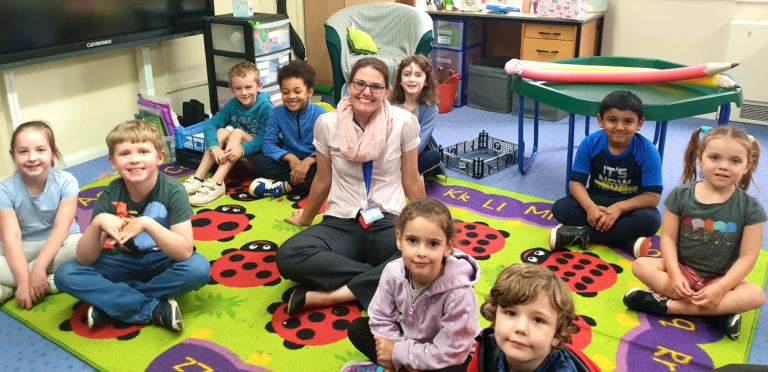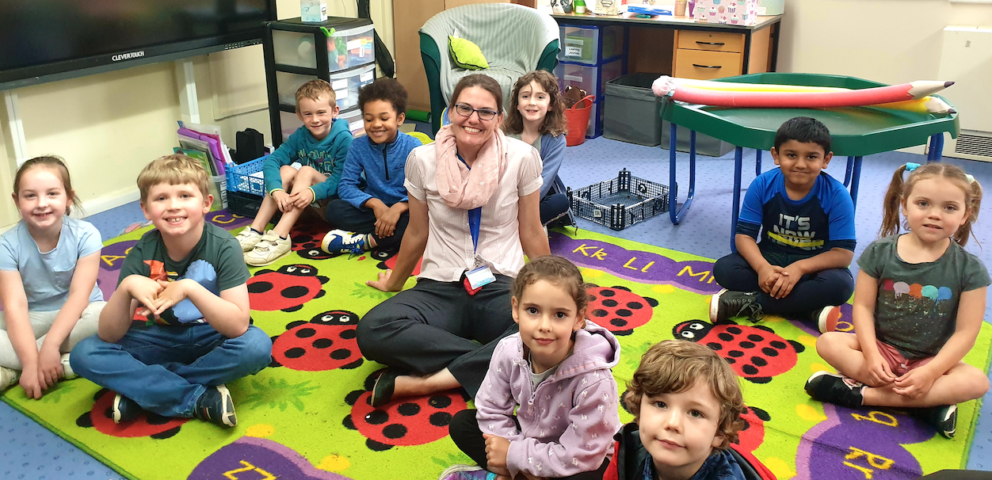 Wednesday 23 June 2021
This National #ThankATeacherDay, Berna Bouwer, Head of Prep at Sherfield School, shares a message for the teacher she would most like to thank, and explains why teaching is the best job in the world.
Teaching is said to be the most influential job in the world. Teachers are known to shape the minds of young people, they support and encourage, they impart good values in children and turn them into responsible citizens.
A teacher is a friend, a leader and a guide who holds our hand. They open our minds, touch our hearts and change our lives. The contribution of a teacher cannot be minimised and in many countries across the world, a teachers' day is a special day where teachers of schools, colleges, and universities are honoured. In the UK this year the day is Wednesday 23 June 2021. We all remember the teachers who taught us, we remember the lessons we've learnt and the way they made us feel.
All the teachers who taught me made a difference to my life in different ways. So to all my former teachers: Thank you. Thank you for all your time, compassion, and the love you pour into this profession. As I finish my 22nd year teaching, I realise more and more the role you played. I can only hope that one day, I would have had the impact on children that you had on me. Having been a child who struggled at school, always a 'bit busy', never quite where I 'was supposed to be' and 'to be honest, not very bright', teachers often gave me the message that I was falling short, not quite good enough and never an 'A star' pupil.
It took one teacher to change my life. One teacher who believed that I was more than what the eye could see. One teacher who saw the way I could shine with what I had.
So, in honour of 'Thank a Teacher Day', I thought I would share a letter to a teacher that made a difference in my life…
"Dear Mr Kayser,
I want to thank you for making a difference in my life. To you, I am forever in debt. You might not have known it, but until I came into your class, I had a misrepresented idea of what teaching and education really meant. You are one of the reasons why I became a teacher, I could tell you truly cared for each one of us in your class.
You inspired us with stories that left tears in our eyes or a laugh we would never forget. I still tell people about how you inspired me. I consider myself fortunate for having the chance to have been taught by you.
Because of you, I didn't give up on teaching during that painful first year. I didn't quit when I had 40, 11 year olds in my class with no resources in a township school in South Africa. I didn't give up hope when I had a "hand picked" class from teachers in my grade level. You taught me so much about the power of hope, and you gave me an entire new meaning to the word. Through all these rough times in education, I still have persevered and I have hope.
Above all things, I want you to know you have had an impact on me in every aspect of my life. I learned that hard work and perseverance is key but more than that, that kindness and showing love and compassion to those I meet, is what makes this the best job in the world. I want you to know that I would not be the person I am today without the strong messages I learned from your teachings.
Forever grateful,
The 'not too bright' girl in the back row"
As a teacher, I now stand on the other side of this, and I can tell you about the children who made me the teacher I am today. I remember all the children I taught and they have taught me so much. Lessons on compassion, patience and problem solving. Being a teacher is without a doubt the best job in the world and there is nothing that I would rather do!
So as the UK celebrates the National Thank a Teacher Day for the impact they've had on your life, the teachers will be thanking the children they have taught who taught them the joy of being a teacher!
This article was originally published on the Sherfield School website. For more information on our schools, visit our Find a School page.